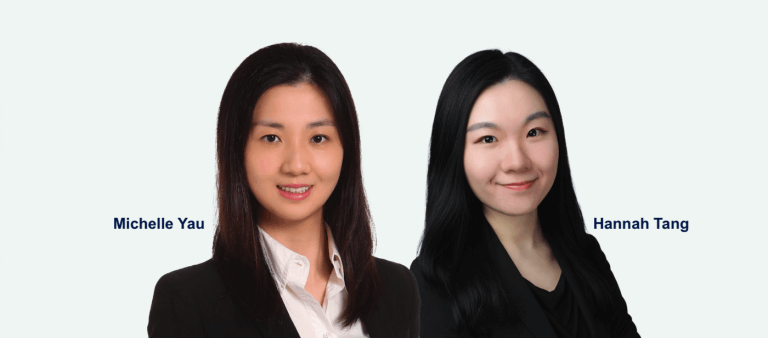 Gilt Chambers welcomes our new tenants Michelle Yau and Hannah Tang.
Michelle joined Chambers after completing her pupillage with Mr. John Marray, Mr. Jon Wong, Mr. Kenneth Lam and Ms. Emily Cheung. Prior to joining the Bar, Michelle has worked a few years in both local and International law firms as a paralegal. She has experience in intellectual property, matrimonial, IPO, personal injury, bankruptcy, construction and infrastructure matters. She is fluent in English, Cantonese and Mandarin.
Hannah obtained her LLB and PCLL from the University of Hong Kong. She joined Gilt Chambers in 2022. She had served marshalship to G Lam J (as the Hon Mr. Justice Lam JA then was) and will be serving marshalship to the Hon Mr. Justice Zervos JA at the early stage of her practice. Hannah had appeared as a sole advocate at the District Court and as a led junior during pupillage and limited practice. During her studies, she worked part-time at the HKU Clinical Legal Education Office and had experiences working with various silks, law firms, the Legal Aid Department and the Duty Lawyer Service. She also assisted in offering pro bono legal services in cases of diverse nature ranging from general civil to criminal appeal to the Court of Final Appeal. She is capable of providing written submissions and conducting hearings in both English and Chinese. She accepts instructions in all areas of Chambers' work.