Barristers
Year of call: 1986 (Solicitor: England and Wales), 1988 (High Court of Australia), 1986 (Solicitor: Hong Kong), 1993 (Hong Kong)
A former prosecution and chief Government Counsel, a law enforcer and reformer, an enabler and independent regulator, Stephen Kai-yi Wong offers advice and advocacy on local, mainland and international legal issues relating to abused authority, wrongful allegations, imperfect information, conflicting imperatives, competing interests, escalating Big Data and obligatory compliance.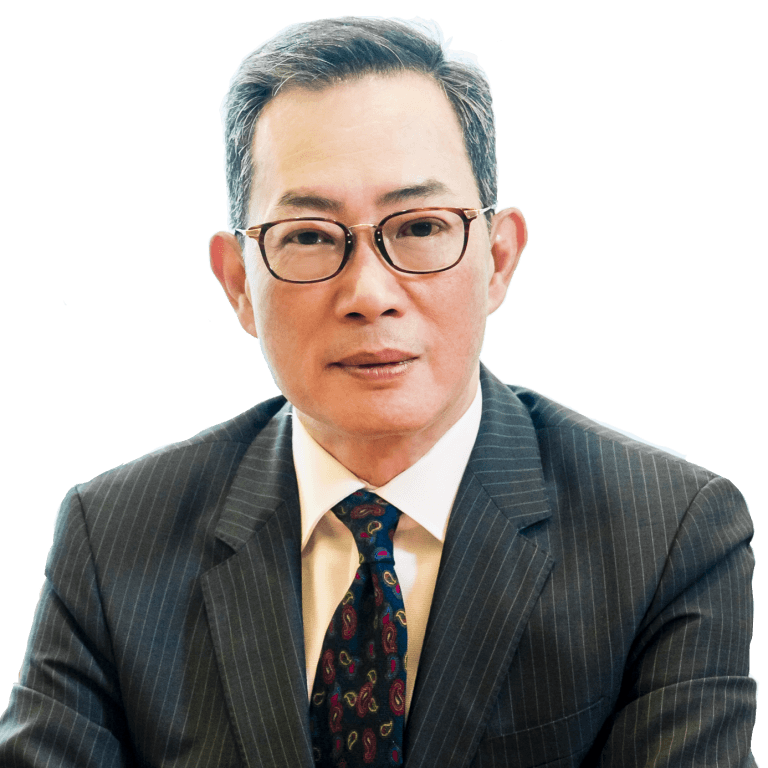 Formerly, a Crown Counsel (Prosecutions); Senior Crown Counsel (Criminal Appeals); Assistant Director of Public Prosecutions (Human Rights); Deputy Principal Crown/Government Counsel (China & Basic Law, including rendition); Deputy Solicitor-General (Legal Policy, including BL23, negotiating and concluding reciprocal enforcement arrangements of arbitral awards and court judgments between mainland and HKSAR, the review of Arbitration Ordinance (Cap. 609) and introduction of mediation ); Secretary-General (Law Reform); Privacy Commissioner (Personal Data), as well as Associate Expert (UN Human Rights Committee), and Director (Economic and Trade Affairs, Central & Eastern Europe), currently specialising in:
(a) online and offline compliance with local, cross-boundary and cross-border laws and regulations relating to information and communications technology, initial public offerings listing, anti-money laundering, antitrust, insurance and intellectual property;
(b) rights and freedoms guaranteed by the Basic Law, and consumers' rights;
(c) professional conduct;
(d) white-collar crimes; and
(e) local, mainland and international commercial arbitration, mediation and e-dispute resolution.
CONTACT
Practice Areas:
Administrative & Public Law, Appellate law (Civil and Criminal), Arbitration, China Related Disputes, Civil Law, Commercial Law, Competition Law, Convention Against Torture & Non-Refoulement Claims, Criminal Law, Data Technology Law, Human Rights, Public and Private International Law, Probate & Administration, Regulatory & Disciplinary
Legal Qualifications:
1986, Law Society's Final, Bristol Polytechnic;
1988, Master of Laws (Intellectual Property, UK Civil Litigation, Shipping and Marine Insurance), London School of Economics and Political Science
Memberships:
Fellow of Hong Kong Institute of Arbitrators;
Qualified Dispute Resolver (Academy of Experts, London);
Appointed Arbitrator, Nanjing & Zhuhai Arbitration Commissions;
Honorary Secretary, International Law Association, HK Branch
Scholarships, prizes & honourable mentions:
Hong Kong Government Legal Scholar;
On secondment to the United Nations under the UK Mission;
Advocacy Examiner, Faculty of Law, HK University;
Adjunct Professor, School of Law, City University, HK
Judicial/Statutory Body or Other Appointments:
Feb 2012 - Sept 2014, Secretary-General, Hong Kong Law Reform Commission;
4 Aug 2015 - 3 Aug 2020, Privacy Commissioner for Personal Data, Hong Kong
Languages spoken:
Putonghua, Cantonese, English
Cases involved in:
Various appeals against the decisions of the Privacy Commissioner, Administrative Appeals Board, August 2015 – July 2020 (15-18 cases per year)
Yau Yuk Lung Zigo & Lee Kam Chuen [2007], FACC No 12 of 2006 (CFA), application for leave to appeal – constitutionality of s.118F(1) Crimes Ordinance Cap 200 – homosexual buggery committed otherwise than in private – proper order to be made for unconstitutional charge
R v Yip Chiu-cheung [1994] 2 HKCLR 35; [1994] 3 WLR 512 (Judicial Committee of the Privy Council), Agent Provocateur – whether capable of being co-conspirator – admissibility of evidence
Yau Yuk Lung Zigo & Another [2006] 4 HKLRD 196 (CA), equality before the law – Basic Law Art. 25 – s. 8 Art 22 HK Bill of Rights Ordinance Cap 383
Leung William Roy [2006] 4 HKLRD 211 (CA), unequal treatment – delay – o.53 r.4
Leung William Roy [2005]  3 HKLRD 657, judicial review – equality before the law – jurisdiction to grant declaratory relief – discretion to condone delay
Ho Che-chung [1994] 2 HKCLR 250; 2HKC 148 (CA), prosecutor's duty to indicate use made of lies – Lucas direction – failure to direct
William Hung [1994] 1 HKCLR 47 (CA), undue delay – stay of proceedings – three stages to be considered
Death inquest of a power plant explosion [1993] Death Inquests 24 & 35 of 1993 NT (Coroners Court)
Chan Fung-chu [1993] (HC) HC 430 of 1993, infanticide
Luk Wai-kit [1993] 1 HKC 77; HKLY 350 (CA), multiplicity of offences – sentencing
Wong Kwai-fun [1993] 2 HKCLR 171 (CA), joinder of offences – Broadhurst direction – compatibility of convictions – ss. 89 & 90 Criminal Procedure Ordinance Cap 221
Lam Tat-ming [1993] HKLY 369 (CA), cannabis guidelines – relevance to trafficking – reasons for sentence
Chow Ching-fok HC 266 of 1992 (HC), trafficking in dangerous drugs
Rashid Mehood HC 340 & 349 of 1992 (HC), rape
Chan Chu-man HC 381 of 1991 (HC), blackmail
Hui Lan-tai [1991] 1HKLR 185 (HC), forfeiture – whether notice requirement is mandatory or directory
Ng Chow-shing [1990]  HKLY 349 (HC), withdrawal of guilty plea – alleged inducement – magistrate's duty
Vanezza r Ramirez [1990]  HKLY 476 (HC), incarcerating foreign national in transit under 21 – reports before sentencing – s. 107A Cap 221
Wong Wai-wing [1989]  2 HKC 313 (HC), prosecution witnesses discussing evidence before trial – material irregularity
Ip Pui-leung [1989] HKLY 299 (HC), AG's appeal by way of case stated – offensive weapon – instrument fit for unlawful purpose
Lai Kwok-cheung [1989] 1HKC 534 (HC), handling stolen goods – defendant's knowledge or belief – comment on defendant's failure to give evidence – s. 54 Cap 221
Ho Yim-sun [1989] HKLY 398 (CA), obtaining property by deception – sentence
CACC133/1988 (CA), leading counsel's conduct as ground of appeal – negligence in the high degree required
Chan Cho-fong [1988] HC 164 of 1988 (HC), robbery & possession of imitation firearm – automatism
The public housing corruption case [1988] (District Court), accepting an advantage in relation to construction of public housing estates
The Royal Hong Kong Jockey Club race-fixing case [1987] (HC), conspiracy to defraud by fixing results of races
"An Update on EU General Data Protection Regulation in 2016", PCPD, 2020;
"Tech Innovations on the Privacy Edge – An Overview from a Legal, Sociological and Cultural Perspective in China", 68th American Bar Association Antitrust Law 2020 Spring Meeting, April 2020;
Privacy Law and Technology monthly series contributor since Feb 2019, Hong Kong Lawyer @ www.hk-lawyer.org;
Hundreds of papers, seminars, talks etc, visit PCPD.org.hk for the more recent ones.