Barristers
Year of call: 2009 (Hong Kong)
Felix specialises in civil and commercial litigation. He frequently acts for listed companies, major land developers, large-scale governmental and non-governmental organisations, financial institutions, as well as other private clients.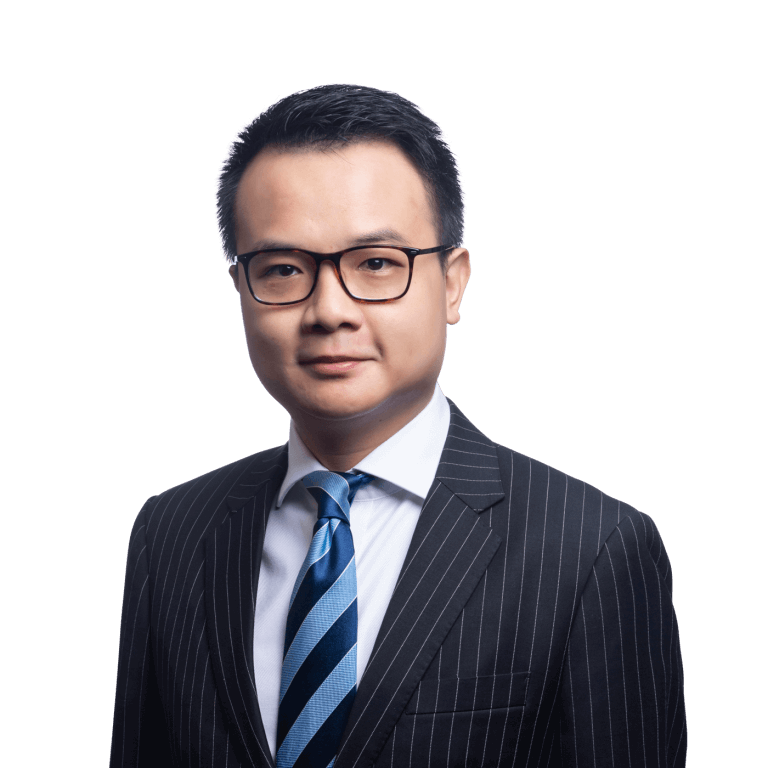 Practice Areas:
Administrative & Public Law, Arbitration, Chancery, China Related Disputes, Chinese Customary Law, Civil Law, Commercial Law, Company & Insolvency, Competition Law, Construction & Engineering Disputes, Defamation, Family Law, Intellectual Property, Land & Property Law, Probate & Administration, Public and Private International Law, Regulatory & Disciplinary
Legal Qualifications:
2008, PCLL, City University of Hong Kong
2007, BCL, University of Oxford (St Hugh's College)
2006, LLB (First Class Honours), City University of Hong Kong
Scholarships, prizes & honourable mentions:
Middle Temple Society Scholarship
Dean's List, all years
Overseas Postgraduate Studies Scholarship for Outstanding Graduates
City University of Hong Kong Outstanding Graduate Award
Cambridge Trusts Award for LLM Studies in Darwin College, Cambridge (offered but not taken)
2003 - 2006, Hong Kong Jockey Club Scholarship (Merit-based full undergraduate scholarship)
Sir Edward Youde Memorial Scholarship
Chan Tai Ho Scholarship
Chiap Hua Cheng Scholarship
George Y.C Mok & Co Scholarship
Languages spoken:
English, Cantonese, Mandarin - all spoken and written
Cases involved in:
In the Matter of Greencool Technology Holding Limited (Stock Code: 8056, Hong Kong Stock Exchange)
27-day trial before the Market Misconduct Tribunal—representing an implicated person against SFC's allegations of misconduct under s 277 of the Securities and Futures Ordinance), unled
Bel Global Resources Ltd v Elite Dragon Ltd (Stock Code: 761, Hong Kong Stock Exchange) HCCL 8/2014
13-day trial—defending allegations of shipping fraud which triggered issuance of convertible bonds at HK$290million), unled.
Chinacast Education Coporation v Wu & Ors (previously listed on NASDAQ) HCA 1424/2016
Defending allegation of the fraudulent transfer of company assets—defence of bona fide purchaser), led by Bernard Man SC.
Philip Young v Re Asia Cheer Global Limited HCA 839 & 840/2011
Company fraud—forged transfer of shares and declaration of trust—derivative action, unled
Ng Chiu Mui & Anor v. Shum Lik Keung & Anor [2011] 5 HKLRD 88
Successfully struck claim of malicious falsehood—SFC investigation witnesses—absolute privilege.
Commercial, Company & Shareholders Disputes
FCL China Development Pte. Ltd v. Lai & 3 Others (FCL is subsidiary of Fraser Centrepoint Ltd, which is listed on SGX) HCA 642/2013; CACV 193/2014
Construction of settlement agreements involving multibillion dollar settlement amount—misrepresentation, set-off & prevention principle as defences, led by Patrick Fung SC & unled on appeal
Re CCCC Financial Ltd HCA 2813, 2814, 2016 & HCMP 3194/2016
Derivative action—recovery of dissipated company assets—applications under s 740 of Companies Ordinance (Cap 622), unled.
Ameraisa Globla Property Limited v Dong Fei & Anor HCA 1202/2016
Specific performance to enforce pre-emptive rights over purchase of shares between shareholders, unled
Li Mingren v Questex Development Inc. & Anor HCA 2081/2013 CACV 141/2014
Validity of equitable charge convertible bonds worth-successful appeal, led by Cooney SC and Anson Wong SC.
Horace Yao Yee Cheong & Ors v Pearl Oriental Innovation Ltd CACV 146/2009
Lifting corporate veil—sham transaction—director and company, led by Anthony Neoh SC
Yui Chung Yin v Ng Kit Sum  HCA1826/2009
8-day trial, successfully defending and counterclaiming in a sale of computers dispute involving HK$30M worth of Lenovo computers—successfully obtained indemnity costs for trial, unled
Standard Chartered Bank v. Wong Chit Ming & Ors CACV 77/2010
Liability of guarantor—material variation of guarantee—indulgence clauses, led by Anthony Neoh SC (advice on appeal)
Re Chow Tai Fook Nominee Ltd & 2 Ors HCA 499/2011
Anti-suit injunction—shares transfer agreement dispute in mainland China, led by Rimsky Yuen SC
FT Securities v Timothy Loh Solicitors HCCW 135/2012; HCMP 778/2012
Defending a listed company wind-up proceedings instituted by its former solicitors, unled
Re Wang Dan HCB 6584/2014
Represented opposing creditors against a bankruptcy petition filed by debtor, unled
Construction and Arbitration
PY Construction (Macau) Limited v Yau Lee Construction (Macau) Company Limited (HKIAC/15150, HKIAC/15169, HKIAC 15177, HKIAC/15178, HKIAC/16014 & HKIAC 16041)
Multi-billion dollar construction dispute—instructed by Hogan Lovells & Haley Ho & Partners as Umpire in the arbitration
Austree & Ors v Shiyao Guo & ors, cc. 322 of 2012 (Solomon Islands High Court)
Multi-million investment dispute—sub-contractor remuneration—valuation of variation works, unled
Franki Limited v Hong Kong Communications Company Limited HCA 70/2012
Installation of centralized control system for a luxurious estate in Hong Kong, unled
ANCAA Advertising Agency Limited v Rich Rainbow Development Limited DCCJ 3290/2009
Quantum meruit claim—defective construction work, unled
Cheng Yin Fong v. Hong Kong Jockey Club & Ors CACV 335/2008
Represented HKJC—successfully strike-out vexatious litigation—resisted leave application to CFA, unled
Intellectual Property & Breach of Confidence
DiagCor Bioscience Incorporated Ltd v Chan & 10 Others HCA 2107/2012
Breach of confidence and copyright – reliance on inference from primary facts to prove P's case, led by McCoy SC and Cooney SC.
Allan v. Ng & Co [2012] 2 HKLRD 160
Breach of confidence—solicitor's liability—exemplary damages, led by McCoy SC
The Grand Thornton Litigations HCA 1691/2011
Successfully applied for ex parte injunction against majority partners, led by McCoy SC
Conflict of Laws
Tsang Tat Investment Company Ltd v. Hong Kong Tsang Tat Investment Ltd & Anor HCA 889/2011
Resisting stay on ground of forum non conveniens—setting aside of injunction, led by McCoy SC
Henderson v Henderson [2015] 1 HKLRD 1115
(Successfully obtained and sought continuation of worldwide mareva injunction—enforcement of Ontario maintenance order) , led by Bruce SC
Land & Equity
Flyworld Group Co. Ltd v Creecedor Industrial Co. Ltd HCA 101/2014
Successfully resisted striking out application—unjust enrichment and constructive trust as causes of action, unled
Best Galaxy Limited v. 廖笑 DCCJ3134/2015
Acted for a company in the Henderson Group for recovery of a piece of land—proprietary estoppel, unled
華寶商業大廈業主立案法團v.鄭瑞融 LDBM 256/2011
Represented IO—successfully claiming for damages for trespass and removal of illegal structure at trial, unled
郭錦燊 v. 澤安閣業主立案法團 LDBM 357/2011
Trial—successfully claiming against the IO— declaration concerning contribution from owners, unled
Bristle Limited v Wong Tsui Ching Venisa HCA 1094/2011
Claim for invalid formation of Incorporated Owners in a major estate in Hong Kong, led by Bruce SC
Public Law & Judicial Review
Lau Tong Ming v Directors of Land HCAL 131/2015
Cancellation of squatter hut by Lands Department—whether abuse of discretion, unled
Law Wai Fong v Town Planning Board HCAL 236/2015
Extant of Town Planning Board's duties to make inquiries into illegal conduct, unled
Henderson v Registrar, District Court [2015] 2 HKLRD 777
Successfully sought judicial review against Registrar's Decision—concept of "residency", unled
Li Kim Ming v. The Hong Kong Housing Authority & Anor HCAL 92, 97-111/2015
Successfully sought leave to commence judicial review proceedings—landmark case involving issues of legitimate expectation of retired civil servants housing benefit, unled
So Yat Ching v The City University of Hong Kong [2016] 3 HKLRD 661
Procedural irregularity—judicial review of decisions made by university on the grading of student, unled
Tung Lai Lam v. 梁健文 DCEO 1/2011
Trial—defending a District Councilor against allegation of disability discrimination under statute, unled
CPD Seminar: Mareava Injunction applications: Urgent preservations of misdiverted funds in civil frauds causes, Hong Kong Conveyancing and Property Law Association.
CPD Seminar: How to advise clients in Tso & Tong Litigation, Hong Kong Conveyancing and Property Law Association.