Barristers
Year of call: 2004 (England and Wales), 2012 (Hong Kong)
Nisha's practice includes a wide variety of criminal, civil and commercial matters, including insurance, trusts, probate and tax.  Nisha has a particular interest and focus on insurance related matters and frequently advises policyholders and insurers.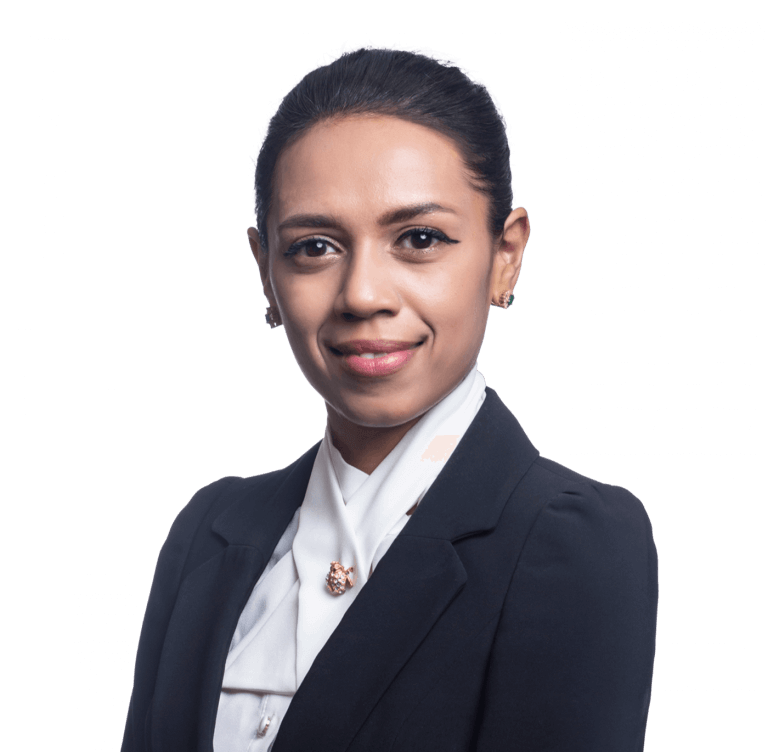 Nisha completed six months pupillage in a specialist construction and arbitration chambers in London and is called to the Bar of England and Wales.
Nisha has handled numerous first instance and appellate level cases, including High Court trials and appeals in the Court of Appeal and Court of Final Appeal. Nisha also regularly prosecutes and defends in the Criminal Courts.
Nisha has also advised on disputes between insurers and policyholders regarding policy wordings, matters relating to D&O liability insurance and double insurance.
Nisha lectures and tutors on the JD, LLB and PCLL courses at the University of Hong Kong and City University of Hong Kong.
CONTACT
Legal Qualifications:
LLB (Hons), University of London
PCLL, The University of Hong Kong
LLM, University of London
PhD (Law), University of Southampton
Scholarships, prizes & honourable mentions:
Hong Kong Middle Temple Society Advocacy Scholarship
Cases involved in:
Chan, Tak- Ming Paddy v HKSAR FAMC 22/2010
Application for leave to appeal to the CFA on a point of law – misconduct in public office pleaded on the basis of official data being abstracted for private use
Pasa Danaville Dizon v HKSAR (2009) 12 HKCFAR 960
Judge's refusal to grant bail
Tsang Chung Man HCMA 109/2006
Appeal against sentence – whether previous convictions should be taken into account on sentencing
China United Holdings Ltd and Large Investment Ltd and Johnson Stokes & Master (A firm) CACV 135/2004
Appeal on the issue of negligence of solicitor's based on faulty negligent advice.
Murali Duraisamy v Director of Immigration HCAL 152/2004
Judicial Review of the Director of Immigration's decision
Hong Kong Cases (HKC)
Dr. Gerard "Gerry" McCoy SBS QC SC (General Editor (1993 - 2006)) and Dr. Nisha Mohamed (Case Reporter) and Alfred Y F SIT 薛有輝 (Case Reporter) and Kim J McCoy (Case Reporter (2015 - present)) and Jacqueline Chan (Case Reporter) and Adrian Lo (Case Reporter)
2020