Barristers
Year of call: 2020 (Hong Kong)
Griffith is developing a broad practice and has experience in both civil and criminal matters. He is fluent in Cantonese, English and Mandarin and is capable of accepting instructions on written and advocacy work.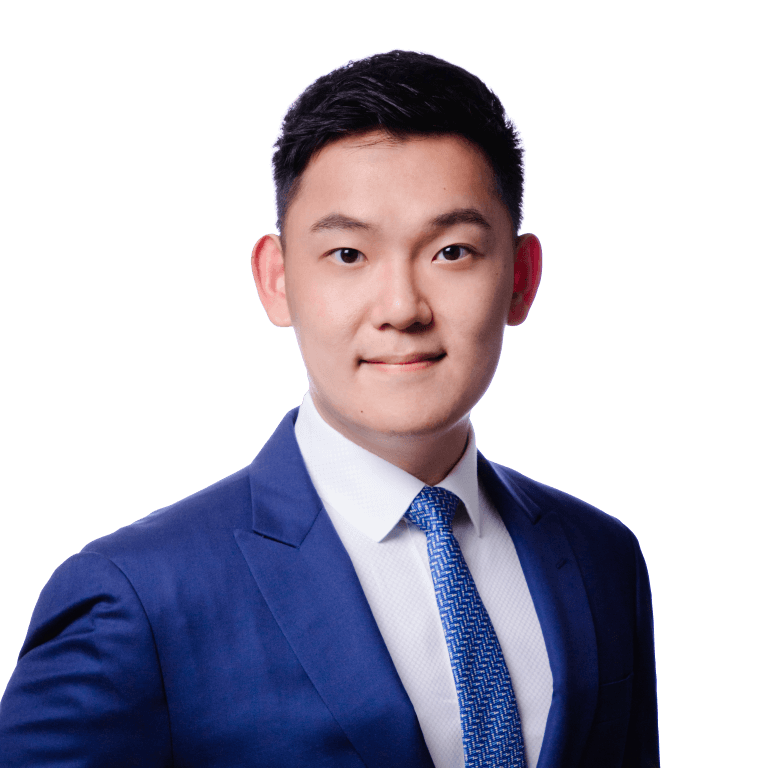 Griffith joined Gilt Chambers after completing his pupillage with Ms Yvonne Fong, Mr Alan Ng, Mr Martin Ho, Mr Mike Lui and Mr Martin Hui SC (on extension).
After obtaining his LLB and PCLL from the University of Hong Kong, Griffith then pursued an LLM at the London School of Economics, specialising in Corporate and Commercial Law. During his tertiary years, Griffith worked as a research assistant in the areas of Medical Law and Public and Human Rights Law. He has also published journal articles spanning across Competition Law, Medical Law, Judicial Review, Privacy Rights and Civil Procedure.
Prior to joining the Bar, Griffith was a Judicial Assistant to the Court of Final Appeal from 2018 to 2019, where he assisted judges in drafting and research tasks for substantive appeals, leave applications and other engagements.
Griffith is capable of undertaking written and advocacy work in both English and Chinese. He is developing a broad practice and accepts instructions in all areas of Chambers' work.
CONTACT
Practice Areas:
Administrative & Public Law, Animal Law, Appellate law (Civil and Criminal), Arbitration, Chancery, China Related Disputes, Chinese Customary Law, Civil Law, Commercial Law, Company & Insolvency, Competition Law, Criminal Law, Defamation, Employment Law, Family Law, Intellectual Property, Land & Property Law, Probate & Administration, Regulatory & Disciplinary, Tort & Personal Injuries, Trust Law
Legal Qualifications:
2018, LLM, LONDON SCHOOL OF ECONOMICS AND POLITICAL SCIENCE
2017, PCLL, THE UNIVERSITY OF HONG KONG
2016, LLB, THE UNIVERSITY OF HONG KONG
Scholarships, prizes & honourable mentions:
(Selected)
2017 - 2018, Insolvency Law: Principles, Rescue and Reconstruction Processes, Top of the Class
2017 - 2018, Oxford International Intellectual Property Moot, 8 New Square Best Written Submissions; Herbert Smith Freehills 2nd Best Mooter; Preliminary Rounds Top Team; Team Quarter-Finalist
2017 - 2018, Atkin Chambers' Commercial Law Moot, Finalist
2017 - 2018, Ambassadors' Moot, Champion
2017 - 2018, ELSA Amicus Essay Prize (UK and Ireland), High Commendation
2016 - 2017, 6th Hong Kong Human Rights Moot, Team Champion, Best Skeleton, Best Oralist
2015 - 2016, C. H. Leong Prize in Medico-Legal Issues
2013 - 2014, Deans List
2013 - 2014, Haldanes' Criminal Law Mooting Competition, Finalist
2013 - 2014, Talent Development Scholarship
2013 - 2014, HKSARG Reaching Out Award
Languages spoken:
Cantonese, English, Mandarin
Cases involved in:
SHIH MEI KI V GREENWALKER GLOBAL LTD [2021] HKCFI 3697
AH-FAT JEAN MAX V XIAN CORP LIMITED [2021] HKCFI 22 (LED BY MR MIKE LUI)